The warm color and classic look of cedarwood are the main reasons homeowners choose to have it installed on their home, deck, or fence. Cedar is a durable material that resists decay and can last for decades with proper maintenance.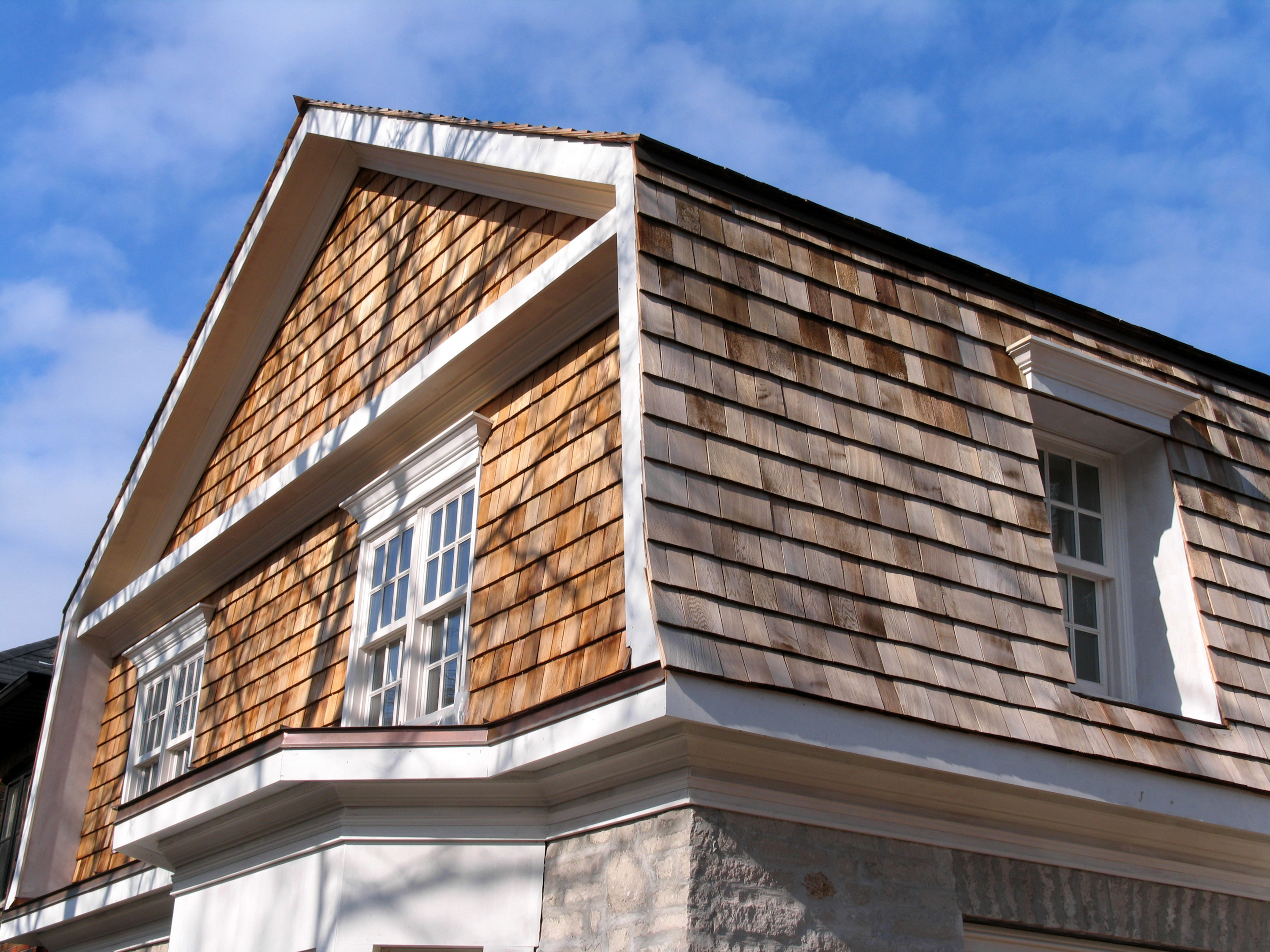 Why has your Cedar lost its luster?
When cedar is first installed on your house it looks gorgeous, but over time the wood can lose its vibrancy as dirt, buildup, and mold begin to stain its surface. These undesirable substances tend to grow in areas that are heavily shaded. Mold, moss, and mildew love moisture, so if your building or deck doesn't receive an adequate amount of sunlight after a heavy downpour, the chance of bacteria growth on your cedar is high. If left untreated to the point where the organic matter is retaining moisture, it causes the cedar to rot and leads to costly replacements.
Fortunately, there are ways to restore your cedar wood so that it remains as beautiful and durable as when it was first installed. Everything you need to know about cedar restoration is right here:
What is Cedar Restoration?
The terms "restore" and "repair" are frequently used interchangeably, but there is a distinction. Replacement is more than just patching worn-out areas; it entails a total structural overhaul. This procedure consists of replacing your cedar siding, cedar shingles, or cedar shake roof with new wood that has been properly treated to ensure it lasts as long as the original wood.
Restoration, on the other hand, generally involves professional cleaning, sanding, sealing, and/or staining of the wood in order to preserve it and keep it looking beautiful for longer. This will not only help protect your investment, but also extends the life of your cedar, restoring its appearance, and adding an extra layer of resistance to rot and decay.
Let's take a closer look at the five main advantages of cedar restoration.
1. Strengthening The Foundation
The structural integrity of the material is vital to the health of the overall foundation. If your cedar has begun to rot, you must address the issue before it worsens.
Cedar is a softwood, which means it is less dense than hardwoods and more prone to rot. Root lifting is the most effective method for repairing damaged cedar from the ground up. This procedure entails removing the structure's bottom, cleaning out any rot, and replacing the damaged wood with a rot-resistant material such as steel.
Root lifting is a time-consuming and expensive process, but it is the most effective way to extend the life of your cedar. Furthermore, this process provides improved drainage and footpaths, which can help to prevent future rot.
2. Improve Insulation
Although a cedar shingle or shake roof is naturally resistant to decay, it is not impervious to the elements. The cedar shakes and shingles will deteriorate and lose their insulation properties over time, necessitating a cedar shake restoration job.
If you notice that your cedar roof is not retaining heat as well as it once did, you can improve its insulation by coating it with a sealer or stain. This prevents moisture from being absorbed into the wood, allowing it to remain warmer for longer.
3. Improve the Curb Appeal of Your Property
Even if your cedar is in good condition, resurfacing it will improve its appearance.
Cedar can be sanded and stained, or a finish like a varnish can be used to protect it from the elements without masking its natural beauty. If you prefer a more traditional look, varnish your cedar to give it a more woodsy, reddish hue.
This can also help to keep people from slipping and falling on the walkways. Decks can be sanded down and given a fresh coat of varnish. This is a more time-consuming process, but it can restore the look of your deck.
4. Increase the Lifespan
Even if you take care of your cedar, it will eventually show signs of wear. Fortunately, there are numerous methods for extending the life of your cedar and making it look as good as new again.
First and foremost, keep the wood surface clean. This will not only keep your cedar clean, but it will also prevent mold and mildew from forming on the wood, extending its lifespan.
Next, it's critical to keep pests at bay by using repellents and keeping your tools and supplies away from your cedar. You can also repel pests naturally by applying cedar oil or extract to your wood.
Finally, applying a protective sealant or coating to your cedar can help prevent weather damage. To provide additional protection for your cedar, apply a stain or paint.
5. Improve the Value of the Property
Even if your cedar is in good condition, restoration can increase the value of your property.
Cedar is a lovely, natural material that many people associate with high-end living on Long Island. When you have cedar restoration work done on your home or outdoor spaces, it will look new, fresh, and beautiful. In fact, it may be more beautiful now than when it was built!
Cedar restoration can make your home stand out from the crowd, so if you're looking for a way to increase the value of your home, cedar restoration could be the answer.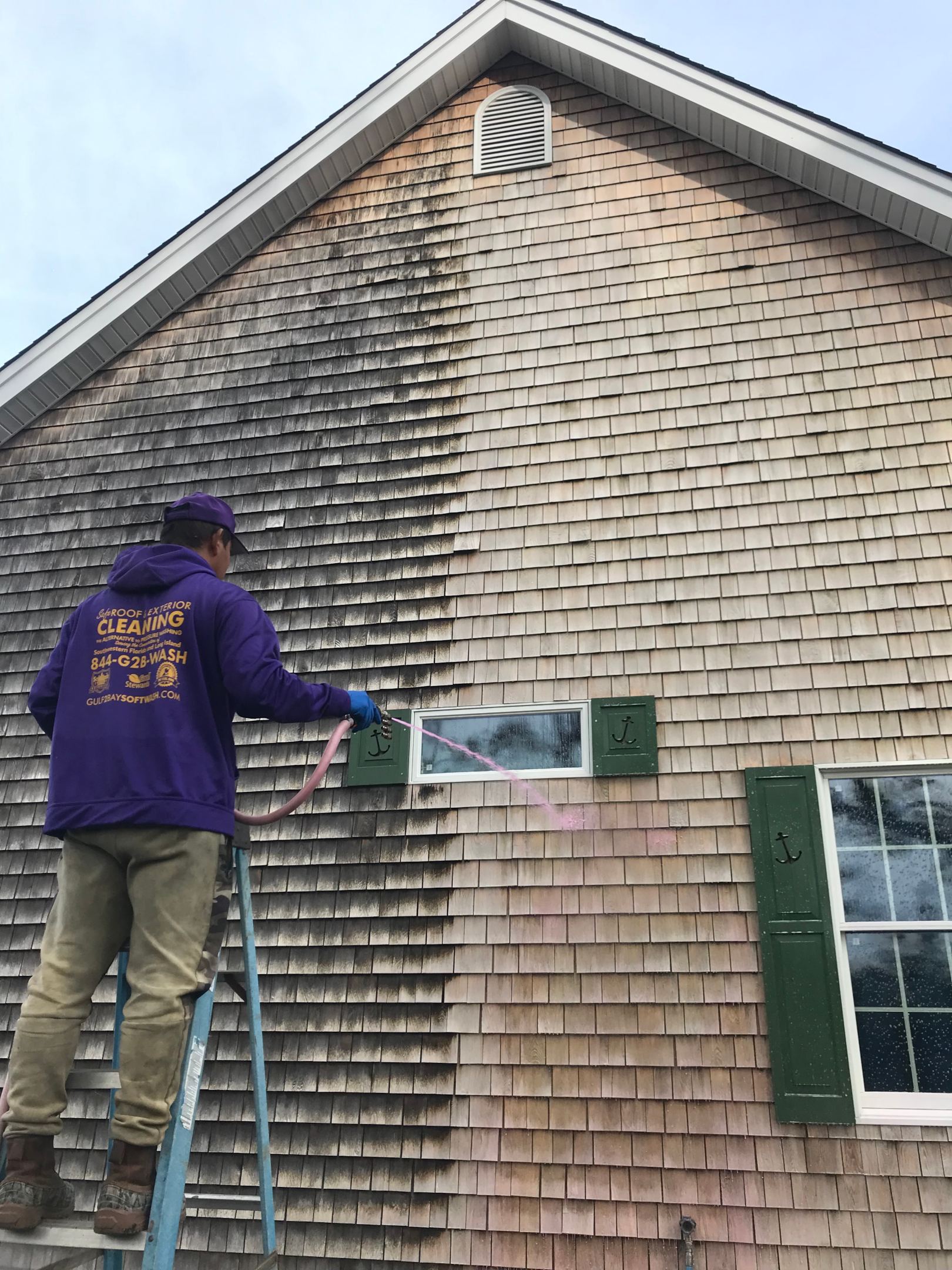 Looking for Cedar Restoration in Hampton, NY? Gulf2Bay SoftWash Has You Covered
With proper care and maintenance, cedar is a durable material that can withstand extreme weather conditions and last for decades. Even the best materials can deteriorate over time, which is why you should consider restoring your cedar rather than replacing it.
Gulf2Bay SoftWash can provide exceptional cedar restoration services to keep your outdoor spaces looking beautiful and protected from the elements. Our trained professionals can help you achieve the same aesthetic and protective qualities of new cedar with a few simple repairs, whether you are repairing damaged cedar or restoring it to extend its lifespan.
We offer our services in East Hampton, Locust Valley, Long Island, Brookhaven, Oyster Bay, and surrounding areas.
Call us today at 844-422-9274 for a free estimate on our services.