As a business owner, you can't ignore what impact a dirty roof or facade has on your commercial property. It's the first thing your clients see when visiting your store or building. Clean it regularly and send a message that you care about your property.
Besides appealing to new clients, a clean roof is also healthy for your building and business. Algae and bacteria flourish on a damp and dirty roof. The growth of bacteria and bacteria can damage your roofing materials leading to expensive repairs or complete damage.
If that is not a good enough reason, your dirty roof will get you in trouble with the authorities. Property owners in Babylon, NY, must maintain a clean roof, sidewalk, and walls.
How do you know it's time to clean your commercial roof? Check out the tell-tale signs you need to have your roof cleaned by the Experts at Gulf2Bay Softwash. We always do a fantastic job and provide affordable commercial roof cleaning in Babylon, NY.
How to Tell When to Clean Your Roof
If you notice any of these signs, time is up to clean your commercial roof.
Black streaks on your roof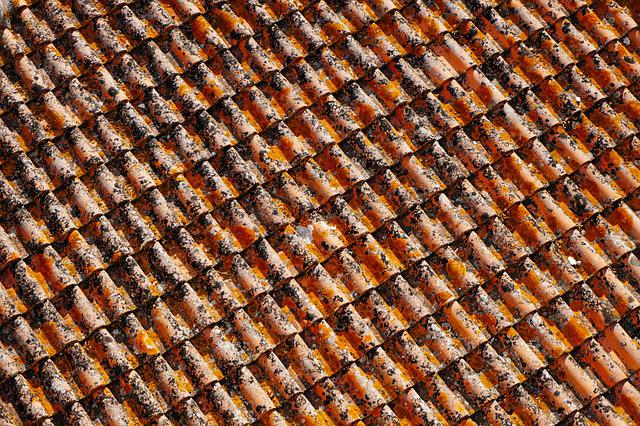 Black streaks that run the entire length of your roof are algae. Algae thrive in moist or damp environments and are bad for your roof. You risk damage to your roofing with possible roof replacement if you don't get rid of the algae.
Cleaning solutions do an excellent job of removing algae from your roof, bathroom, and any other place in your house or building.
Dust or dirt
You can quickly tell dirty roofing from a mile away. Dirt and grime make your building look old and unattractive, but also a health risk. You risk giving yourself and your staff respiratory problems.
Take advantage of power washing services around Babylon, NY, to get your commercial building looking almost new. Get in touch with us for affordable commercial pressure washing services for your commercial building,
Lichen and moss growth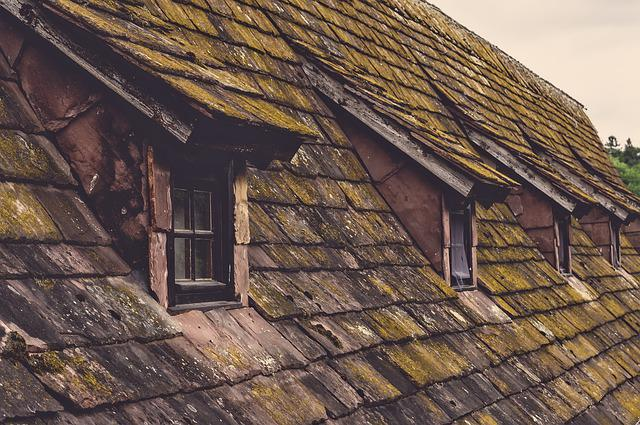 Lichen, moss, and algae will grow on your dirty roofing with a bit of rain or moisture. These fungi look bad on your house, but they also damage the shingles or concrete slab. Don't be surprised to have a leaking roof if you don't get a cleaning service immediately.
Get the best service for commercial cleaning in Babylon, NY, today, plus other popular services. Call us for a free estimate!
Reasons to Keep Your Roof Clean
Here are six reasons to make roof cleaning a priority for your business.
Protect your commercial premises
The roof acts as the first line of defense from the elements for your commercial property. A dirty and grimy roof can hold moisture and cause leaking. Moisture in your roof causes problems for your ceiling and structural issues.
Don't forget gutter cleaning when cleaning doing roof cleaning. A blocked gutter can cause to your walls and basement.
Roof Maintenance
Any fungal growth on your roof is an indication that moisture is getting into your building. Moisture often causes rot and mold growth that can damage wooden parts of your roof.
You have several options for getting rid of fungi on your roof. If you don't have a severe problem, soft washing will work. You can also outsource to roof cleaners or cleaning services that use power wash or other cleaning methods.
Increase the value of your commercial building
Buyers are conscious of their purchases – especially for commercial property. Most new buyers will find every excuse to decrease prices with skyrocketing property value.
If you consider selling your commercial property, that clean roof with new gutters will sell faster than one. Additionally, keep your walls clean with pressure washing for graffiti removal.
Don't know where to start? Leave the job of transforming your building into a reputable cleaning company or service. Compare quotes when you find contractors for the job, and look out for a free quote.
Stay healthy
Dust, dirt, fungi, and bacteria on your roof are health hazards. Grime and bacteria will eventually find their way inside your building and cause respiratory problems to you and your staff.
Bird droppings can also be carriers of diseases – you can't stop birds pooping on your roof. Get your roof cleaned at a great price today in Babylon, NY!
Give your roof a new lease of life
New roofs are expensive in Long Island, Hyde Park, West Babylon, or other popular cities. With regular roof cleaning, you give your building better protection and longevity. It is much cheaper to maintain a regular cleaning schedule in the long run than take a few weeks to repair it. Our company uses soft washing technology to clean and protect your building without the destructive effects of power or pressure washing.
Improves outlook of your business or building
Most business owners do regular office and window cleaning but forget their walls and roof. Be among the few businesses that keep their buildings fresh with a clean roof.
You'll not only avoid roofing services to get your roof replaced from moisture damage, but you'll also appeal to new clients and customers visiting your business. Let Gulf2bay Softwash, a trusted company with verified reviews, handle your cleaning project.
Urgently Need Commercial Roof Cleaning in Long Island, NY? We Can Help
Use Gulf2Bay's Soft Wash cleaning methods for your home project and commercial building. It is better than pressure washing. Our team does an outstanding job in Long Island, New York, with positive reviews for our service.
We've got your back, whether you want to sell your commercial building or improve its exterior appearance. We offer professional roof cleaning services, siding cleaning, cedar restoration, deck cleaning, and stain removal services. We use eco-friendly solutions that are gentle on your roof but tough on stains. Our team also provides concrete cleaning and gutter brightening with excellent results. We have insurance, all licenses, and excellent customer service. Give us a call for free estimates at 631-212-2436, or request a quote online today!