Here's some advice if you're tired of spending Saturdays cleaning only to return home on Monday to find that you've done nothing. Home maintenance after soft washing is something you must learn to do to keep your home clean. 
Soft washing cannot be accomplished solely through the use of water. Professionals use diluted cleaning solutions containing water and a strong cleaning detergent or bleach. This solution has antimicrobial agents that kill bacteria, viruses, and fungi.
Gulf2Bay SoftWash Company has experts with experience and knowledge of the soft washing process. They will use the proper steps to protect your home and give you tips on maintaining the house after the cleaning process.
Below are some of the tips that will make your house clean after a soft wash:
1. Check Out Gutters and Window Wells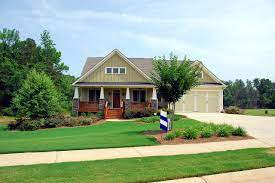 After the soft washing process and gutter cleaning, check them regularly to maintain your home's curb appeal. Even after your gutters have been soft-washed, leaves, petals, and seeds can accumulate.
Clear the debris to ensure that rainwater drains appropriately and away from your home's foundation. You can also check that no animals have turned your window well into their homes. It is important to keep your house cleaner for a long time.
2. Check Out the Roof Shingles and Siding
Soft washing your roof shingles ensure that your house is not damaged and that years of debris and bacteria are removed. All you want to do after hiring professional soft washing services is maintain the appearance of your home's exterior. 
To ensure that your roof's exterior surface remains in place after the process, clean any small debris before it becomes more extensive to avoid blockage to the gutters before another soft wash.
Gulf2Bay SoftWash washes your home using eco-friendly methods to ensure no damage occurs. Contact us to get a free estimate on our soft washing services.
3. Clear Your Drains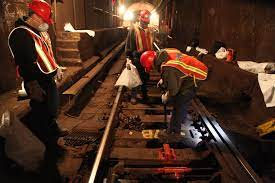 After soft washing, keep an eye out for any slow or clogged drains to prevent further damage before the next soft wash. If you don't have much time, you can use a wire hanger or clog remover tool. This will aid you in maintaining your home's appearance.
Many people have inquired, "Is soft washing safe?" Soft washing is safe for cleaning all exterior surfaces of a home, wood decking, and structures. Gulf2Bay Soft Wash Company can provide you with a free quote and excellent soft washing services.
4. Maintain a Cleaning Schedule
Even if you live a busy lifestyle, after soft-washed your home, don't forget to clean your compound regularly to keep your home environment in good condition.
Following a cleaning schedule will ensure that your and your family's health and safety are not jeopardized. This will aid in the removal of any filthy substances that have begun to accumulate in your home, making it untidy.
Planning your cleaning ahead of time can help ensure that your home maintenance is done regularly.
5. Stop Using the Pressure Washer at Full Force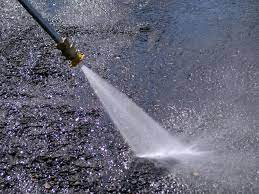 To keep your home in good condition and clean, avoid using high pressure when power washing at the end of summer. A "soft wash" is a cleaning method that requires only low-pressure washing. Using it at a lower pressure helps keep your house cleaner even after the wash and prevents the paint from peeling off, making the house look dirty.
Excessive pressure will push water under the siding, peel the paint, and damage the wood. Turn the spray down as low as it will go; it will still do the job. Clean with gentle side-to-side motions while angling the washer down.
6. Touch Up Exterior Paint
Even though soft washing does not require higher pressure washing and thus has a lower chance of peeling paint, it is best to do a touch-up to keep its curb appeal. Many people judge houses based on their exterior appearance.
As a result, hire professionals for soft washing to remove oil stains or organic stains. After the process, touch up the paint job to increase curb appeal and keep moisture and wood rot at bay.
7. Trim Back Vegetation
If you want to maintain your home after soft washing, trim back your vegetation after a while. This will ensure that your vegetation does not harm the exterior of your home. You'll need to watch for tree branches that could fall on your roof and damage the shingles.
You should also check for dense shrubs, grass, or other growth on your siding. It would help if you left at least a foot of space between the vegetation and your home to maintain your home's beautiful appearance.
8. Inspect the Front Door
Even if your front door has been softly washed, inspecting it is always a good idea. Checking the door helps maintain your home because you are alerted of any cracks in the glass or frame, mold, or mildew in between panels. Detecting these flaws early allows you to look for a chipped or peeling finish to keep your door looking beautiful.
9. Check for Signs of Critters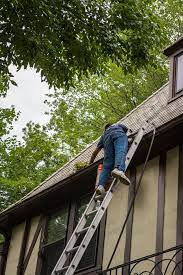 To keep your home in good condition, you should conduct regular checks around the interior and exterior of your home to look for signs of pests even after you have soft-washed it. Please take note of any cracks in your home's foundation where furry insects may be hiding and get rid of them.
10. Check for Mosquito Pools
You might have just finished your soft washing services a few weeks before the rains arrive. As a result, it is critical to keep an eye out for any standing water that could be a breeding ground for mosquitos around your home.
The water pools could also cause a leak in your basement. To maintain your home, look around your foundation areas washed out by snow or ice and fill in all pools to discourage mosquito growth. This will help keep your home cleaner for an extended time.
Take Away
If you live in New York City, the above maintenance tips will help keep your home cleaner for a longer period after soft washing.
You can also contact Gulf2Bay SoftWash Company to have the soft washing services performed for you. Don't hesitate to get in touch with us right away.